Toilet and Bathroom Plumbing Services
Leaking Toilet, Shower Repair & Replacement Experts
A broken, leaking or running toilet is not a pleasant problem to suffer from. Bathroom plumbing problems like leaking showers and blocked drains and pipes can also cause lasting damage to your home if not quickly attended to. We understand that you don't to wait around too long to get your bathroom back in working order and stop putting up with any inconvenience and discomfort.
Mark Leonard Plumbing are experts at fixing toilets and other bathroom plumbing problems and our plumbers are licensed, highly experienced and are always professional and courteous. All our clients are valued, no matter how small the job is.

Get Fast Response from Our Master Plumbers Available 24/7
We're available during the day or 24/7 after hours for emergency plumbing services, urgent or non-urgent repairs, so call us now on 9876 6789!
We can help you with any toilet and bathroom plumbing problems affecting your domestic property that our Master Plumbers from Mark Leonard Plumbing can assist you with include:
Old toilet needs replacing with a shiny new toilet

Broken seat, lid any part at all!
Please visit our Toilet suppliers websites at:
Reece Plumbing – Toilets

Rogerseller Plumbing – Toilets

Caroma Plumbing – Toilets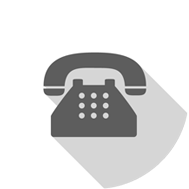 Call us on 9876 6789
so we can show you that we are the experts at fixing toilets!
Testimonials
Your plumber was so very helpful. He spent time explaining the problem to me and explaining how he was going to fix it. He also gave me a lot of good advice on how to maintain my plumbing so that I will need fewer repairs in the future. Thank you for letting him spend his extra time educating me.
Just calling to say that Matthew did a great job yesterday. I hope he didn't get too wet!
"Thank you so much for the work you recently did at my home. We have had a number of plumbers who have let us down in the past – so it was great to find someone who was reliable and professional (and showed up on time!)"