Reliable Domestic
Plumbing Services
Trusted Local
Plumbers
Qualified Professional
Tradesmen
Mark Leonard Plumbing
Your Trusted Local Plumber in Melbourne's East
Based in Ringwood, Mark Leonard Plumbing have been proudly serving the local community of the Eastern Suburbs of Melbourne since 1992, solving plumbing problems for homes and businesses. In that time, we've built a strong reputation for friendly, professional and reliable services through hiring the best people and utilising the best systems.
Offering competitive rates without compromising on value is what keeps our loyal customers coming back to us for all their plumbing needs, recommending us to their neighbours and friends.
Don't suffer plumbing problems any longer! Get in touch with us to arrange a call-out now.
Residential Plumbing
As Master Plumbers, you can have confidence that you are getting the highest quality residential plumbing services when you engage Mark Leonard Plumbing. Get all your plumbing problems fixed quickly and efficiently at competitive prices. All work is guaranteed.
Commercial Plumbing
Mark Leonard Plumbing are experts in commercial plumbing and drainage installations and maintenance for small or large organisations. Melbourne businesses benefit from our complete accountability, professionalism, and transparency in how we work.
Our Plumbing Services
What Can We Help You With Today?
Our plumbing services cover the full range of domestic and commercial plumbing and we are available any time you need us.
Whether you have a plumbing emergency, require an installation, once off or regular maintenance, our plumbers are here for you.
Hot Water
We quickly detect hot water problems and recommend the best, most cost-effective solution to restore your hot water.
Read more

Gas/CO Testing/Heaters
We're available to fix gas plumbing and heaters as well as test for CO leaks to protect you and your family/workplace.
Read more
Backflow Testing
Periodic maintenance and testing of a backflow device is a strict requirement from the local water authority for all property owners.
Visit website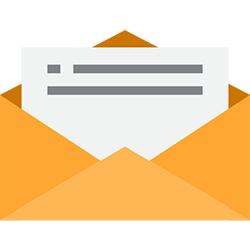 Get a Free no Obligation Plumbing Quote
Quoting is made easy, fast and free at Mark Leonard Plumbing.
Simply get in touch with us on our secure online quote form, or call us on 9876 6789 to speak to our friendly staff directly.
Testimonials
Your plumber was so very helpful. He spent time explaining the problem to me and explaining how he was going to fix it. He also gave me a lot of good advice on how to maintain my plumbing so that I will need fewer repairs in the future. Thank you for letting him spend his extra time educating me.
Just calling to say that Matthew did a great job yesterday. I hope he didn't get too wet!
"Thank you so much for the work you recently did at my home. We have had a number of plumbers who have let us down in the past – so it was great to find someone who was reliable and professional (and showed up on time!)"